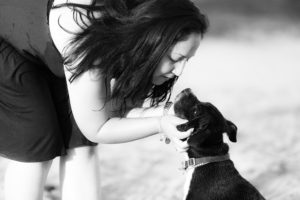 Preservation of the Staffordshire Bull Terrier
All breedings will be done only to improve the breed. I will not breed for color. Breedings will be done with health tested parents as well as coat color testing. All Bullwark Stafford puppies will be sold with a contract, contracts will be reviewed and discussed weeks prior to adoption. All puppies will be co-owned with Luciana McCullough. Deposits will not be accepted. We will not breed often and have no way of knowing what is expected in each litter.
Raven x Smithy -Born 2/2/21 4 males and 1 female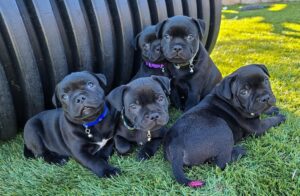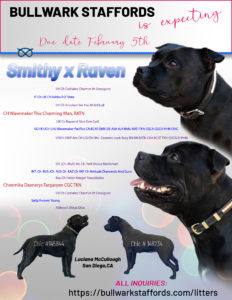 Planned litter for early 2022! Please review my website before submitting your application.